Java hosts this every Monday. She provides the questions for the day.
Questions:
1. What is was the last piece of candy that you ate?
The last piece of candy was Swedish Fish. They are my favorite and my weakness.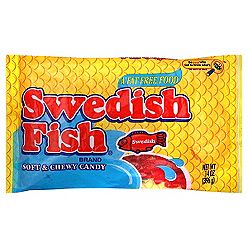 2. Do you "read" in the bathroom?
I used to but then I got grossed out by what I was doing and where. I used to read all the gossip magazines. Ironic considering they are also consider rags.
3. I can't stand when someone _________?
Cuts in line. Whether it is in line for the movies or cutting in traffic. We are all waiting patiently for our turn but they feel they don't need to wait. Who the hell are you?!? What makes you so special? Take your turn!!
Sorry, I had to vent.

4. Do you do daily, weekly or monthly grocery shopping?
Can you believe I do all three? I go monthly to the big stores like BJ's or Costco for bulk items. Weekly for the supermarkets and daily should I do something special and I don't have certain ingredients.
I feel a song coming on in me.
Let's all sing
"Getting to know you,
Getting to know all about you.
Getting to like you,
Getting to hope you like me."
Come on I can't hear you. Oh my did I just date myself. For those too young, it is from The King and I (1951). The play turned into a movie with Yul Brynner. One of my all time favorite Yul Brynner movie.
Hope I didn't scare anybody away, at least you didn't hear me sing. I only subject my family to it.
My mama always told me I should have been an opera singer. That comment alone tells you how loud I sang. Not well but loud. Poor Mom.

Thank you for stopping by.
Sing-a-long Abbie